Is Recreational Weed Legal in Nevada?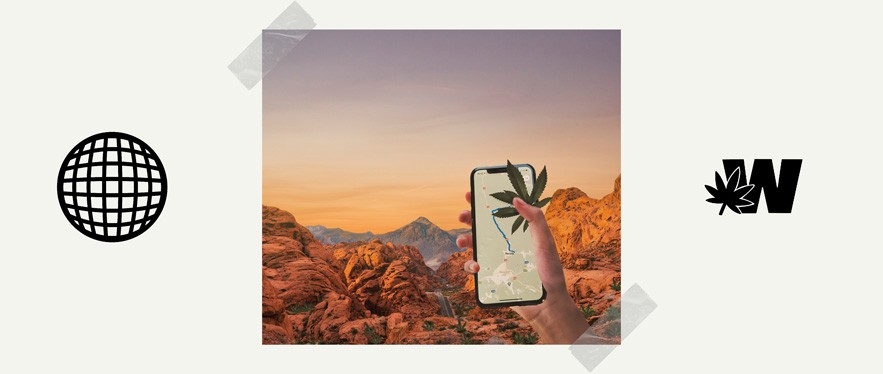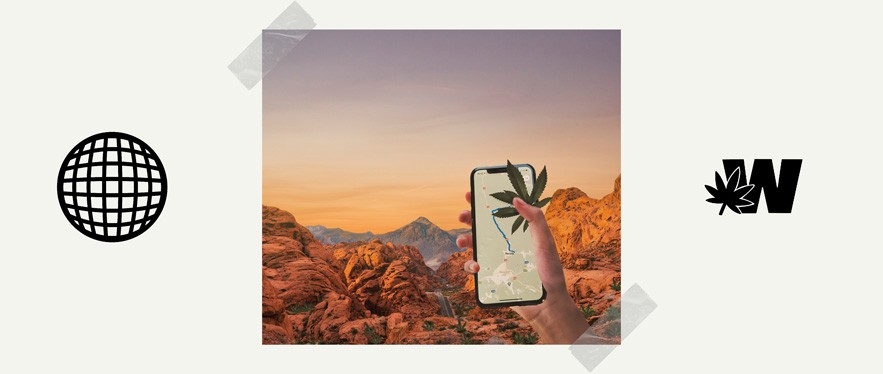 Is Recreational Marijuana Legal in the State of Nevada?
Yes, adult-use recreational weed is legal in Nevada, as approved by voters in November of 2016.  The Silver State has also recognized legal medical marijuana use since 2000.
History of Weed Laws
In 2000, Nevada voters passed the Medical Use of Marijuana Act, which appeared as question 9 on the ballots that November.  This allowed qualifying medical patients to purchase, possess and cultivate cannabis, and led to the development of a state-managed patient registry system.  Medical marijuana sales did not actually begin in Nevada until 2015.
In November of 2016, the Regulation and Taxation of Marijuana Act was passed by voters, and as a result, recreational legalization went into effect in July of 2017, stating that adults 21 or older could legally purchase and consume cannabis recreationally. 
Where Can a Person Legally Purchase Weed in Nevada?
There are many state-licensed dispensaries throughout the state of Nevada where both medical and recreational users can visit to purchase cannabis legally, such as in Las Vegas or Reno.  Anyone 21 or older can visit a dispensary and make a purchase.  The law limits the amount that can be purchased at one time to one ounce.  Recreational users must pay a 10% excise tax, while medical patients are exempt. 
The state permits home delivery, allowing dispensaries to deliver cannabis to both medical and recreational users.  However, state law only permits deliveries to be made to private residences, which means that visitors to the state who are staying in hotels and other hospitality venues cannot order cannabis for delivery.
Where Can Cannabis Legally Be Used?
It is illegal to consume cannabis in public spaces.  This means that it can only be consumed on private property, and state law does determine that a private property owner can sue a party for cannabis consumption on their property if they personally prohibit it.  It is illegal to consume cannabis in any moving vehicle, whether a driver or a passenger, and it is highly illegal to drive under the influence. 
Possession Laws
Medical patients are permitted to possess up to 2.5 ounces of marijuana every 2 weeks, in the form of flower, edibles, concentrates or topicals.  Meanwhile, all other adults can legally possess up to 1 ounce of marijuana in the same forms.
Can Residents Grow Their Own?
All adults, whether using cannabis recreationally or medicinally, can grow cannabis on their private property.  Medical patients and individuals in a multi-person household can grow up to 12 plants, while adult users who live alone can grow up to 6 plants.  Recreational users can only grow cannabis if they live more than 25 miles from a dispensary.
Medical Marijuana
The Medical Marijuana Patient Cardholder Registry is managed by the Nevada Department of Health and Human Services' Division of Public and Behavioral Health, and an application must be submitted to them in order to receive a medical marijuana card that is valid at state-licensed dispensaries.  A patient is required to have a certification from a physician in order to be approved. 
Qualifying Conditions:
Addiction to opioids
Anorexia
Anxiety disorder
Autism
Autoimmune disease
Cancer
Cachexia, or wasting syndrome
Glaucoma
HIV/AIDS
Neuropathic conditions
Persistent muscle spasms, including those caused by multiple sclerosis
Seizures, including those caused by epilepsy
Severe nausea or pain
Any other chronic or debilitating medical condition as classified by the DPBH, or upon the acceptance of a petition to add a condition to Nevada's recognized list of conditions
Patient Qualifications:
A patient must have received a diagnosis for one of the above conditions from a state-licensed physician, and the same physician must provide a certification as part of the application process for the patient.   
How to Register for Medical Marijuana in Nevada
You can submit an application through the state's online registry system, and you must include your physician's certification along with a state-issued ID.  There is a $50 per year registration fee. 
Qualifying as a Caregiver
A caregiver must be at least 18 years old and must be a permanent resident of Nevada.  A patient can only designate one caregiver.  A caregiver may not be a medical marijuana patient themselves.
Registering as a Caregiver
A patient will designate the caregiver as part of their application process.
Reciprocity Laws
NV law requires that dispensaries sell cannabis to out-of-state residents who have a medical card provided by their home state.
Licensing Laws
All cannabis products are required to be tested by an independent third-party laboratory, where they are tested for safety, quality, and potency.  Contaminants and other impurities must be tested for, and the chemical composition of the product must also be broken down.
Frequently Asked Questions
#1: When Did Nevada Legalize Recreational Cannabis?
Cannabis has been legal for recreational use since 2016.
#2: Is Dabbing Legal in Nevada?
Dabbing is legal in Nevada, and many dispensaries sell various types of concentrates as well as dabbing devices.
#3: Can I Have Weed Delivered to My Home?
Nevada law permits both medical and recreational users to have cannabis delivered to their homes from dispensaries.  However, the law prohibits dispensaries from delivering to non-private residents, such as hotel rooms.  This means that, for example, if you are staying at a resort in Las Vegas, you cannot have cannabis delivered to your hotel.
#4: Does Nevada Allow me to Grow My Own?
It's legal to grow your own cannabis in Nevada after being approved by the state.  Medical patients can grow anywhere, while recreational users cannot grow within 25 miles of a dispensary.
#5: Can I Smoke or Vape Weed in Public?
Smoking and vaping cannabis in public are strictly prohibited and can result in legal penalties.  In fact, all cannabis consumption is prohibited when in public.
#6: Is There a Tax on Weed?
Recreational users must pay a 10% tax on all cannabis products that they purchase, which is built into the price.
#7: Can I Purchase Cannabis as an Out-of-State Resident?
If visiting NV from another state, you can purchase cannabis for recreational purposes as long as you are a legal adult.  If you're a medical patient from out of state, you can buy cannabis at a licensed medical dispensary as long as you present your state-issued medical card.