CBD Pharm Delta 8 Vape Cartridges Review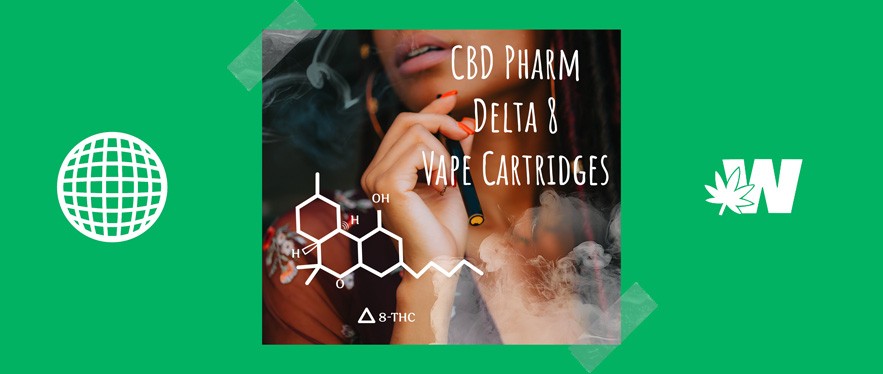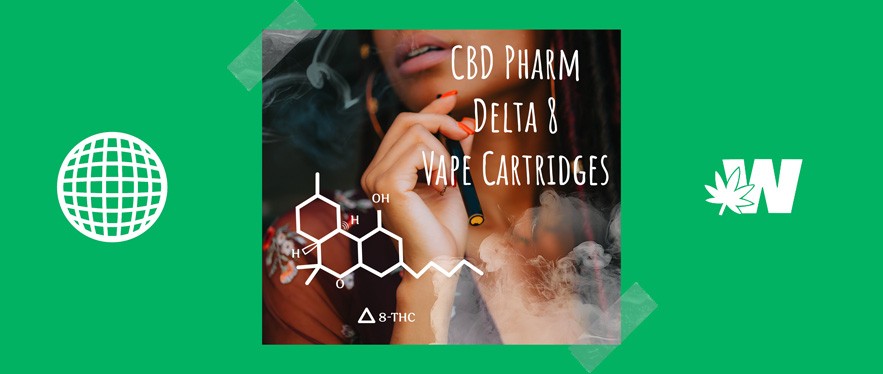 CBD Pharm Delta 8 Vape Cartridges Review
CBD Pharm delta 8 cape cartridges are the best-selling delta-8 THC delivery method that this brand has to offer, due to their ease of use, quality formulas, and fast-acting nature.  Generally speaking, they are fully capable of satisfying your delta 8 desires.
The Packaging
CBD Pharm is known for their clear and informative packaging, which is both visually attractive and capable of giving vapers everything they need to know about what is inside.  In this case, their vape carts are packaged with a label that clearly states the strain, milligram strength, and milliliter count of e-liquid.  More importantly, the packaging indicates that the product inside is fresh, as it is airtight, which is quite important since the compounds in hemp can quickly degrade if they are not properly sealed.  This means consumers get a fresh product by the time it arrives at their door.
The Transparency
CBD Pharm is extremely transparent about their products and offers extensive information about how they source their pharmaceutical grade hemp from experienced organic hemp farmers in the United States.  Plus, the ingredients are free of additives, fillers, and flavoring extracts.
The Variety
The average hemp consumer of today has become more conscious of different strains and how they determine the overall experience.  Therefore, we are pleased to report that CBD Pharm has made sure to offer their delta 8 carts in a variety of sought-after strains, providing indica, sativa and hybrid options.  This way, users can really personalize their delta 8 experience by choosing the effects they desire according to strain.
CBD Pharm clearly knows which strains are the most popular nowadays, as the ones that they offer happen to be the ones that everyone is seeking out right now.  Choices include: OG Kush, Strawberry Banana, and Gelato.  If you're new to strains, you may want to do some research on the ones that they offer to get an idea of their specific effects, to know which one is best for your needs.
The delta 8 found in these cartridges comes in the form of a distillate, and it is potent at 1000 milligrams.  But it's also combined with a variety of terpenes taken from the hemp plant, which may balance out the psychoactive effects of delta 8 for a more holistic and well-rounded experience.  Also is extremely pure due to the nature of an advanced distillation process.
Lab-Testing
CBD Pharm has all of their delta 8 tested by a third-party lab to ensure that the quality level is ideal, and that each batch of extract is perfectly pure.  Lab reports are available to customers.
Flavor Profile
Without a doubt, these vape cartridges offer a noticeably clean, smooth, rich, and complex flavor, which, of course, comes solely from the terpenes in the hemp plant material.  Strain connoisseurs won't be disappointed, as each strain offers a clear and distinctive flavor profile that separates it from the rest.  Also, the flavor is fresh, which indicates that the terpenes are fully potent and active, and ultimately, that the cartridges are fresh themselves, and therefore offer the potency level you are looking for.
Overall Experience
Each of their delta 8 vape cartridges is exceptional in terms of the experience that it provides, which is why so many enthusiasts choose them for their cart-related needs.  The effects come on within about 10 minutes and last for about an hour, and while you will feel the unique properties of delta-8 in the body, the terpenes do a nice job giving providing a more unique experience with their own effects.  The strain selected ultimately determines the effects that you feel when you vape this product.
Our Final Opinion – CBD Pharm Delta 8 Vape Cartridges Review
Anyone wanting to try out some new delta 8 vape cartridges must check out the options from CBD Pharm.  Their quality is uniquely high, and they offer a variety of strains, so you'll definitely find at least one that appeals to your specific preferences.  They taste great, and they hit very smoothly without giving you issues with leaking or clogging.