CBD Flower In Florida: Where To Buy? What To Check?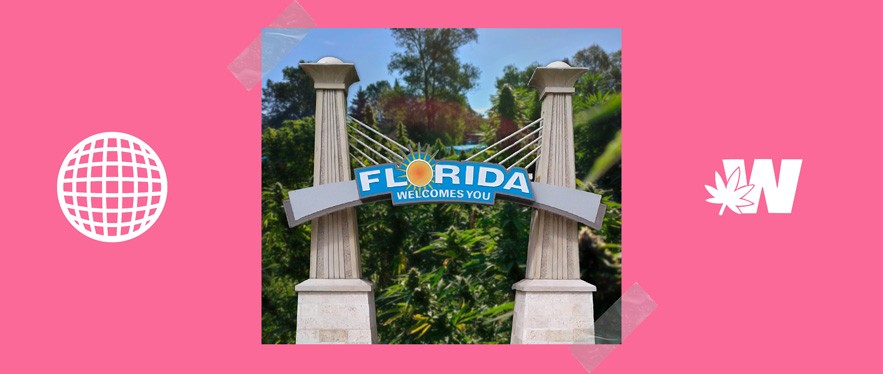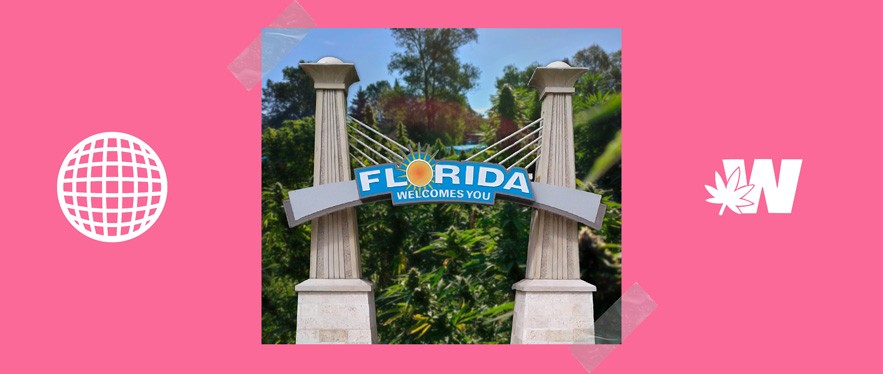 Throughout the state, the CBD flower in Florida business is booming like never before. More and more stores in the state are offering high-quality hemp products, which residents are incorporating into their routines with great success.
A growing trend within the state of Florida is the CBD flower. This is, in fact, the purest form of CBD there is, as it is simply the picked and cured buds of the female industrial hemp plant. Most people know that it is the flowers of the plant that contain all of the cannabinoids and terpenes that we desire. CBD flower allows us to experience the whole chemical composition of these plant buds in the most natural way possible. 
CBD Flower is a relatively new trend on the hemp market, so it is not surprising that a lot of Florida residents are unsure as to where they can buy it, let alone whether or not they are legally allowed to make a CBD flower purchase.
Is CBD Flower Legal in Florida?
A lot of people are asking us whether or not CBD Flower is legal in Florida because there is no specific legislation stating whether or not this is the case. The answer, in short, is yes. CBD Flower in Florida is completely legal,  so those who buy it and consume it are not at risk of legal penalties.
The Farm Bill of 2018 legalized the hemp plant on a federal level. According to the law, hemp products cannot contain more than 0.3% THC – for what it is worth, this is about the amount that naturally occurs in the plant anyway. The law states that all hemp products are legal, including derivatives and the flower itself.
States can choose to refine these laws as they see fit. In some states, CBD Flower has been outlawed. But Florida sticks to what the federal law says, which is why CBD Flower is completely legal in the state.
Where to Buy CBD Flower in Florida?
Let's now discuss the best places where you can purchase hemp flower: Florida has a bunch of nice and reliable places.
Vape Shops
You can likely find CBD flowers in various vape shops throughout the state. Many vape shops sell CBD flower products because of their popularity and because the vaping industry shares a lot in common with the CBD industry. These shops are also likely to sell vaporizers made specifically for CBD flowers.
Wellness Shops
Wellness shops may also offer CBD flower products, but the people in charge of these stores may not know a lot about hemp. Therefore, you will want to make sure that the companies that make the CBD flower are legitimate and do lab testing.
Online Distributors
Online distributors are a great choice, as they offer huge selections of CBD flowers and have strict standards when it comes to the products that they stock. It is legal to ship CBD flowers to Florida residents.
Hemp Companies
Another option is buying CBD flowers directly from the manufacturer via their website.
Dispensaries
Some Florida dispensaries may offer CBD flowers in addition to marijuana products, but you might need a medical marijuana license in order to purchase from these locations.
What to Look for in CBD Flower?
When shopping for CBD flowers, there are certain factors that you need to consider before you choose a specific product. Here are the main things to be mindful of before making a purchase.
Lab-Testing
CBD flowers should always be tested by a third-party lab at the expense of the company. Any good company selling hemp products automatically has each batch of hemp tested by this type of facility, as it offers unbiased information that gives insight into the quality of the product. Therefore, we recommend only buying CBD flowers from companies that use this practice.
Freshness
CBD flowers lose their potency over time as the chemical compounds naturally degrade. This is why you want to make sure that you choose a CBD flower product that is as fresh as possible.
Transparency
Always go with a company that is highly transparent about the products that they sell. Most companies provide information about how hemp is sourced and the manufacturing processes that they use.
It is also important to know where not to buy CBD flowers:
Convenience Stores. They may be a tempting option, but they frequently sell cheap, untested CBD flower products that are not high in quality because they are not experts on CBD and therefore do not have high standards about the hemp products that they sell.

Unlicensed Businesses

Third-Party Online Vendors. Most of these companies are not allowed the sale of CBD goods, so if you happen to find a CBD product, it is either fake or is being sold against the rules. Either way, this is not a good indication of a high-quality product.
What Kinds of CBD Flower Is Available in Florida?
Speaking of the variety of CBD flower, Florida has a lot to suggest. There are tons of CBD flower products out there, so let's break down the different kinds that you can find.
Various Strains
One of the many great things about CBD flowers is the selection of strains that you can find. Within the flowers of the hemp plant, you will find hundreds of different chemical compounds, each with its own properties.
Many users like choosing a particular strain because different strains offer different effects. For instance, some are very calming, while others may be energizing. And some are uniquely suitable for those with physical discomfort.
Going with cbd flowers allows you to explore many different strains, so you might want to research what the most popular ones are to find one that works for you.
Loose and Pre-Rolled
CBD flower is available in the form of loose buds as well as pre-rolls. Pre-rolls are simply CBD flower that has been rolled into paper so that you can easily smoke them without having to roll them yourself. Loose buds allow you to use CBD flower in a pipe, roll it yourself or cook with it.
Answering the question, "Is CBD flower in Florida legal?" we are happy to conclude that it is: you can easily find them throughout the state. Choose the avenue that is most appealing to you, and make sure that you are getting a high-quality product from a trusted company in order to ensure the best results.